Hemicycle Startup Convention
We are open to all Innovators!
START-UPS & SCALE-UPS

We invite Start-ups and Scale-ups from across Europe
R&D & SCIENCE INNOVATORS

Emerging technologies and innovations with a high market potential resulting from an annual investment of nearly 400 bn. € in science and research in Europe

GRADUATE COMPANIES

Selected by Leading Universities of Applied Sciences
The best way to predict the future is to create it.
Digital Transformation Industry 4.0
Materials/Chemicals for sustainability

Healthcare for a better life



More than just another Startup Competition.
Together with Europe`s Future Innovation Leaders we are launching a novel mentorship initiative building a community of innovators that benefits from each other`s experience. The EUtop50 is facilitating knowledge exchange among the next generation of founders in cooperation with corporate venture organisations.
We provide information and access to funding from public and private sources including novel funding concepts from alternative financing to ICOs.
Europe is the global leader in the production of knowledge stemming from an annual investment of nearby 400 bn. Euros in R&D. The outcomes are waiting to be exploited generating new solutions and businesses. We are working with leading innovation actors from across Europe to turn Europe's knowledge into economic power.
We are still far away from a single market for innovation in Europe. The K4I Forum in the European Parliament and initiatives such as the Pact4Innovation are striving to get the best possible legal framework in support of innovators operating in Europe.
We are building the most influential innovation leader support programme in Europe.
Our mission is to empower young founders who are building breakthrough products and technologies that meet Europe's most pressing needs.
We believe that the best way to do this is by connecting them to innovation leaders, corporate ventures organisations, financing sources and growth facilities.



Horizon 2020's SME Instrument is a €3 billion EU fund to support high-potential companies to develop "ground-breaking innovative products, services or processes".
The SME Instrument will help 7,500 companies to put their innovations onto the market, by the end of 2020.
Since 2014, more than 2,400 SMEs were selected to receive funding in 36 countries
The fund has already supported 11 startups that made an exit in 2017
You will learn more about EU support for startups a la conference
Since the 1st European Innovation Summit in 2009, the Knowledge4Innovation Forum in the European Parliament has organised several hundred events bringing together over 12.000 innovation experts and policy makers in passionate debates about the future of innovation in Europe. There is a broad consensus for the need to achieve a greater impact from Europe's great knowledge base and talented young people's ideas to fully exploit the innovation opportunity.
The EUtop50 as part of the European Innovation Summit provides for a unique setting in terms of relevant stakeholders and information for start-ups to move their venture to the next level.
Programme
TechTalks with Future Innovation Leaders
Innovation Tutorials
Exhibition
1:1 Matchmaking
Networking
Sectors and technologies covered
Sectors: Digital Transformation/Industry 4.0, Climate change mitigation, Clean Energy, Food for all, Healthcare for a better life, Materials/Chemicals for sustainability, Urban Mobility/Carbon free transport, FinTech/Financial services, Education it's about STEM and more
Technologies: Artificial Intelligence/machine learning, Big data analytics, Blockchain, Quantum Technologies, Next generation computing, Internet of Things/5G mobile, Genome Editing/Crispr, Augmented/Virtual\Reality
EUTOP50 Festival Highlights!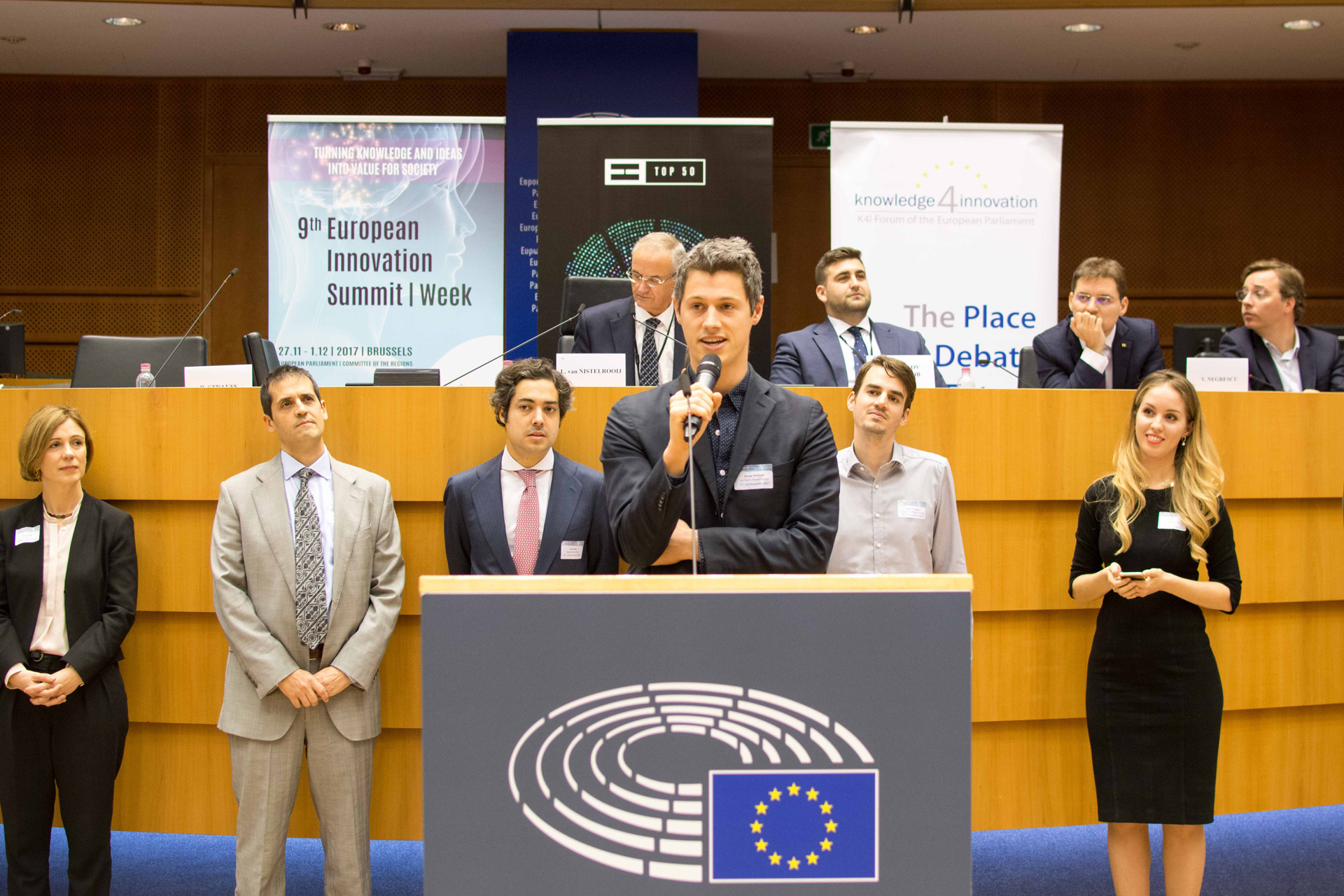 Future Innovation Leaders
---
TechTalks with Future Innovation Leaders
Innovation Tutorials
---
Experts give advice and share solutions to help you move up to the next level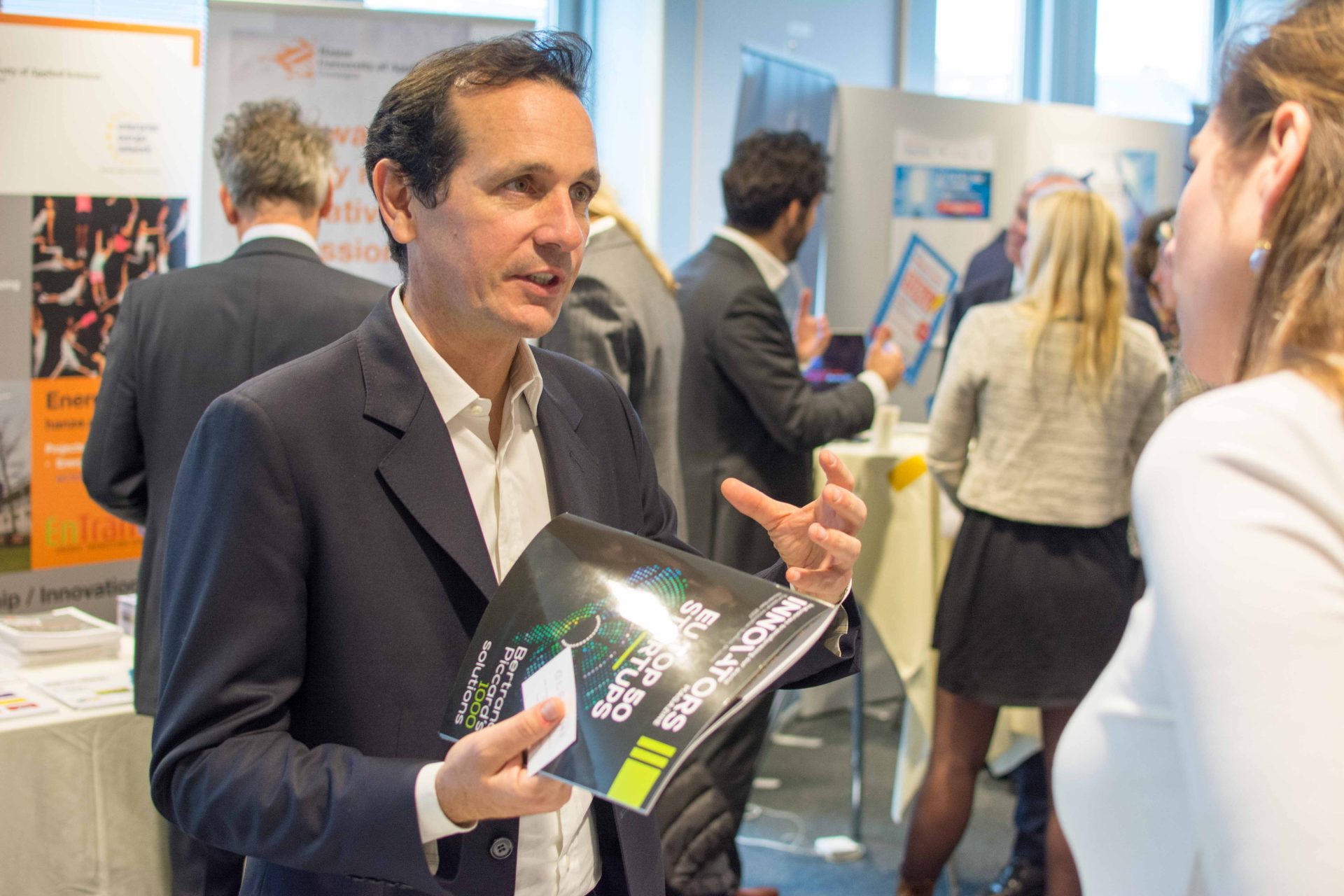 1:1 Matchmaking
---
Meet and connect with investors, corporates, start-up experts and peers
Networking
---
Mix and share ideas with Policy Makers, Innovators, Investors, Industry Leaders