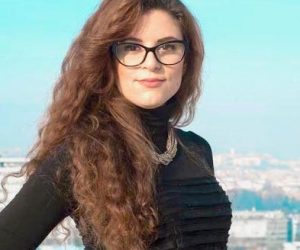 JOSIPA MAJIC
Founder & CEO, ID Guardian
Josipa Majic is the founder and CEO at ID Guardian, a London-based company with offices in Zagreb and Palo Alto that analyses biometric data and creates smart devices with biosensors.
Read More
ID Guardian ultimately helps people and companies worldwide to take care of their overall health and wellness in a seamless and hassle-free way. Josipa is the main visionary behind ID Guardian's products and overall strategy, responsible for successful customer relationships with Fortune 100 clients globally. She was acknowledged by TIME Magazine as the inventor of top 10 most innovative products of the year. Josipa was a keynote speaker at the Global Entrepreneurship summit, appeared on the BBC, Fox News, WSJ, Forbes, CNN and many others.
After attending the University of Zagreb at the age of 22, she founded ID Guardian. Prior to that she worked on a patient monitoring system, helping children and users worldwide to learn from biometric insights.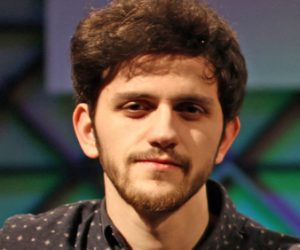 CRISTIAN TAMAS
Co-founder, TypingDNA
Cristian is the co-founder & CMO at TypingDNA (Techstars NYC backed) which aims to secure all online accounts based on the way people type on their keyboards.
Read More
TypingDNA combines AI and behavioural biometrics as an identification verification tool with a 99% accuracy rating.
With more than half of all data breaches being a direct result of weak and stolen passwords, TypingDNA offers a disruptive solution for multiple user cases, such as in finance and healthcare, preventing identity thefts. TypingDNA won the product of the day on Product Hunt and was selected by Disrupt100 as a potential disruptor to influence, change or create new global markets.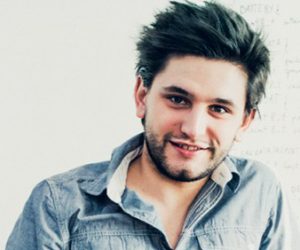 KAMIL ADAMCZYK
Founder, Cardio Technology
Kamil Adamczyk is a medical doctor and founder of Cardio Technology, a company working on an oncology project dedicated to helping patients suffering from malignant brain tumors.
Read More
At Cardio Technology they provide them with a brain implant destroying cancer cells without harming the healthy brain.
Previously Kamil was the CEO of Inteliclinic, a company that won LeWeb Paris startup competition for the best startup, and has been chosen as the best sleep startup by HealthXL. Inteliclinic has received the first prize for Neuroon as the most innovative product at SXSW in Austin, Texas.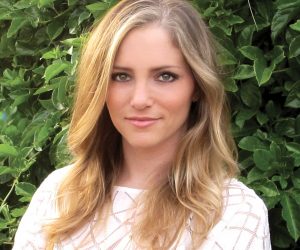 IRENE-MARIE SEELIG
Founder, Amadou Leather
Irene-Marie Seelig is a pioneer in circular, sustainable and next generation manufacturing innovation within consumer goods industry.
Read More
In 2017, Irene was awarded Forbes 30 Under 30 for "creating the products of tomorrow" through her start up which manufactures a vegan leather alternative made from mushrooms instead of animal skins. She has been apart of Plug and Play's Fashion for Good accelerator along with winning the 2016 Kering Award for Sustainable Fashion Innovation for this development. In addition, Irene is the Innovation Development Manager at Swarovski, managing a 15M Euro product portfolio and leading a team of designers, material scientists and engineers from ideation to launch to commercialize new, innovative products for their B2B customers. Prior to her tenure at Swarovski, Irene worked across Global Marketing and Corporate Social Responsibility teams at Stella McCartney spearheading the development of product marketing strategies across all internal and external digital platforms.
Irene has lived and worked across Europe, UK and the U.S. to reimagine how we make, use and dispose products. Being highly passionate about the circular economy and next generation manufacturing to disrupt and reshape the consumer goods industry to drive clean growth, Irene contributes as an advisor, mentor and guest lecture to various organizations globally.
Skillsets
1) product management, ideation to launch using design thinking and agile methods
2) product marketing
3) business development strategy
4) integrating Sustainable Development Goals (SDGs), circular economy and next generation technologies in complex and global supply chains
5) managing stakeholders and strategic partnerships / collaborations
ALINA GRATSCHNER
Co-founder, Accelerate Korea
Alina has lived and worked all over Europe, the U.S., Africa, and across Asia, being actively engaged in connecting and developing innovative ecosystems across continents.
Read More
Alina is the Managing Partner and Co-founder of 'Accelerate Korea', focusing on cross-border incubation and acceleration programs in partnership with public and private sectors. Being passionate about exponential and disruptive technologies shaping our future and driving economic development she contributes as an advisor, guest lecturer and mentor to various organizations.
Skillsets
1) business development
2) global expansion (specifically with focus on Asia)
3) design thinking
CARITTA SEPPA
Co-founder & COO, Tespack
Caritta Seppa is the COO and co-founder of Tespack, a company specialised in mobile energy and whose customers and partners include Vodafone, Plan International and Save the Children.
Read More
Caritta has been shortlisted by Forbes 30 Under 30 Europe in 2018 as one of the young innovators reshaping the world and she was selected as one of the One Young World youth leaders and delegate speakers for the One Young World Summit 2018, the leading summit for future youth leaders that also gathers together head of states from around the wolrd. Caritta was selected as one of the top 100 Women in Wearables in 2018 and one of the Winning Women Entrepreneurs in 2017 by Ernst and Young. Caritta is passionate about technology and empowering others and is a mentor and advisor to aspiring young entrepreneurs and students. Caritta was one of the co-organisers for the first Women in Tech Forum in Lima in 2018 and Women in Tech Track Leader for the first Women in Tech Day event in Valencia she co-organised with Techstars.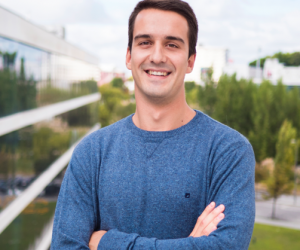 CARLOS LEI SANTOS
Co-founder & CEO, HypeLabs
Carlos is co-founder & CEO at HypeLabs, the company behind mesh networking software that allows any device – from mobile, to desktop to IoT – to securely connect even when there is no internet connection.
Read More
The company is AngelPad alumni and has partnered and is invested by some of the largest players in the telco space, namely Deutsche Telekom, Ericsson, NovaBase, and others.
Started working on IT at the age of 14, Carlos was an early age IT team manager, providing assistance and working for companies such as IBM, BPI Bank, Santander, Zon Telecommunications and Glintt in the following years. With a background in Computer Science, his entrepreneurial skills have been recognized by organizations such as the Thiel Fellowship Summit, Inc. magazine, Saint Gallen University and Kairos Society. Today he acts as CEO, and mentors a variety of startups enrolled in multiple acceleration programs around the globe.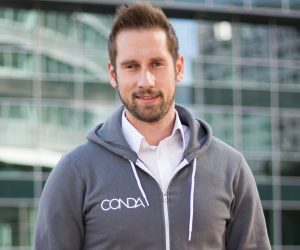 DANIEL HORAK
Co-Founder & Managing Partner, CONDA AG
CONDA is one of the largest crowd investing platforms for the CEE region, raised close to 30M. EUR for over 110 projects, the community of CONDA consists of more than 30.000 investors.
Read More
CONDA is currently building a global ecosystem (the CRWD-Network) for security and equity token offerings – building the financial market of the future.  As Co-Founder and managing partner of CONDA, Daniel Horak is the driving force in the area of marketing and sales. He is also Member of the Board at Austrian Startups and works as a Lecturer for business planning and early stage financing. Daniel is a Forbes 30under30, experienced speaker and co-author of several books in the field of alternative financing and crowdfunding.
JAKUB ZIELINSKI
Managing Partner, Nextweb Holdings
Jakub Zielinski is a serial internet entrepreneur, investor and Managing Partner at Nextweb Holdings. He founded several successful startups in media, advertising, and digital health reaching over 20 Million unique users.
Read More
Previously Jakub served as Chief Digital Officer in large international media companies in charge of online operations in over 20 countries.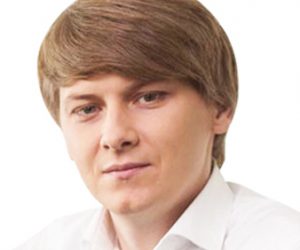 MARCIN PILARZ
Co-founder, Talkin' Things
Talkin' Things is the leader in delivering smart packaging solutions for IoT and has a long history of working with Fortune500 companies to deliver innovative solutions that define the trends in the Smart Packaging market.
Read More
Talkin' Things is the only provider in the world that offers a real end-2-end solution with customizable technology, software, hardware and marketing creation. Talkin' Things has over 20 pending patents and is bringing 1.5 Billion tags on the market within a year, reimagining the customer experience.
MICHAL PRYWATA
Founder, Bionik Laboratories & Skypod
Michal is a pioneering inventor focused on creating technologies that have large-scale human impact, as well as drive long-term shareholder wealth. As an experienced business executive, he has raised in excess of $50M.
Read More
A technology and business leader in robotics, aerospace, and A.I. Michal is the founder of Bionik Laboratories, a highly innovative robotics company with products in more than 25 countries worldwide. He is also the founder of Skypod Aerospace, a company focused on innovative military and civilian-use VTOL aircraft.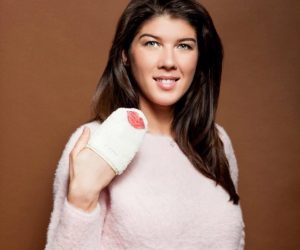 MONIKA ŻOCHOWSKA
CEO & Co-founder, Phenicoptere Sp. Z o.o.
Monika Żochowska is the Co-founder and CEO at Phenicoptere Sp. Z o.o., a Warsaw based company with sales in over 60 countries.
Read More
Monika has created a disruptive product under the GLOV brand in the cosmetic industry that revolutionises every day routine of removing makeup. The idea is to remove makeup only with water, simplifying the traditional makeup removing process. Monika is the main visionary behind Phenicoptere's products and overall strategy, and has received many awards, among others she was named as Entrepreneur of the Year by EY, the most creative entrepreneur by BRIEF, and she was acknowledged by Sukces Pisany Szminką (in collaboration with Forbes) as Businesswoman of the Year in 2016.  Aside from working at Phenicoptere, Monika runs a Diamond Advisory company as a Certified Diamond Grader by HRD. Prior to that she worked for 2 years in Antwerp in the Diamond District for Boulle Rough Diamonds as a Marketing Manager developing ultra luxurious diamond jewellery brand. Monika has been living in Jacksonville FL, Valencia, Antwerp, Brussels, Paris, London, Dubai, Warsaw.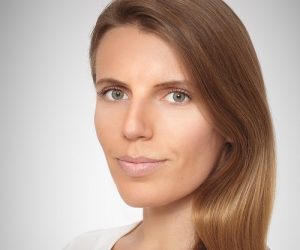 NOEMI MALSKA
Investment Manager, Hyperion VC
Noemi has gathered experience in international business while working in Israel at the Federation of Israeli Chambers of Commerce.
Read More
Later on she's joined VC fund as an analyst, then she become member of management board COO of one of the portfolio company and currently she is an investment manager at another VC. She is as well Chairman of Supervisory Board at company related to cyber security sector. Therefore Noemi has perspective of each stakeholder within the startup/investor loop. She has interests in business development within new technology sector e.g. cyber security, fintech, space.
Noemi is practicing Yoga Ashtanga and she claims it influences many aspects of life in a positive way.
PERTTU OJANSUU
CEO & Co-founder, Happeo
Perttu Ojansuu, CEO & Co-founder of Happeo, the leading Digital Workplace Platform for Enterprises with 220,000+ users and €8M in funding. Earlier Perttu founded Gapps Ltd, the largest Google Cloud reseller of Finland.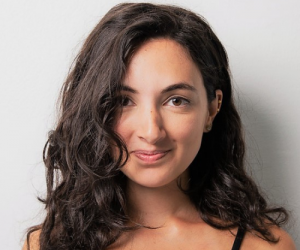 SARAH AL-HUSSAINI
COO, ultimate.ai.
Sarah Al-Hussaini is the COO of Ultimate.ai. Backed by Techstars and based across Helsinki and Berlin, Ultimate.ai helps European enterprises scale their customer service.
Read More
They power some of the world's largest contact center providers including Salesforce, Microsoft, SAP and Genesys.
Skillsets
1) business development strategy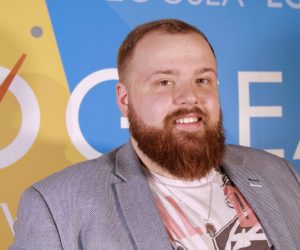 TOM CHARMAN
Co-founder & CEO, KOMPAS
Tom is the co-founder and CEO of KOMPAS, a data science startup focusing on leveraging data to provide spatial and interest insights using machine learning.
Read More
He is an experienced founder with a previous exit under his belt, which previously worked with technology companies focusing on understanding and analyzing their users.
In 2016, Tom gave a TEDx talk on Artificial Intelligence and the 'Future of Technology' and has been recognized as a leader in the industry, having spoken at events including Mobile World Congress, and Visa Futures. Tom also advises governments and institutions on the impact that data has on wider society, and was named the Future Face of Innovation and Technology by the Chamber of Commerce. Most recently, he was listed in the 30 south of 30 power list.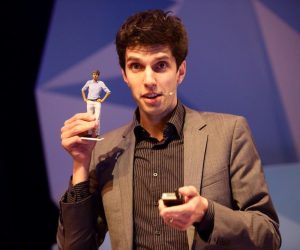 YORI KAMPHUIS
Co-founder & CBDO, Storro
Yori is passionate about providing a safer, more secure world. He is co-founder and CBDO of Storro, a peer-to-peer, blockchain application that allows you to easily create secure collaboration spaces.
Read More
What's unique is that your shared data is not stored in a cloud at some third party or with us, but is physically distributed over project members you designate.
StartupDelta placed Yori in its 'Future maker 50' (Toekomstmaker50) in 2018, he is one of the '101 most interesting technologists, inventors and tinkerers' (aka Nerds) of The Netherlands according to Vrij Nederland, and was elected Futurist of the Year in 2013. Yori is a Global Shaper of the Amsterdam Hub, connected to the World Economic Forum.
YOSEF HARB
Founder, Happitech
Founder of Happitech, a company that measures heart rhythm disorders using the smartphone camera with no additional hardware. Named most disruptive healthcare innovation by Deloitte and Singularity University NL and acknowledged by Tim Cook CEO of Apple during his keynote.