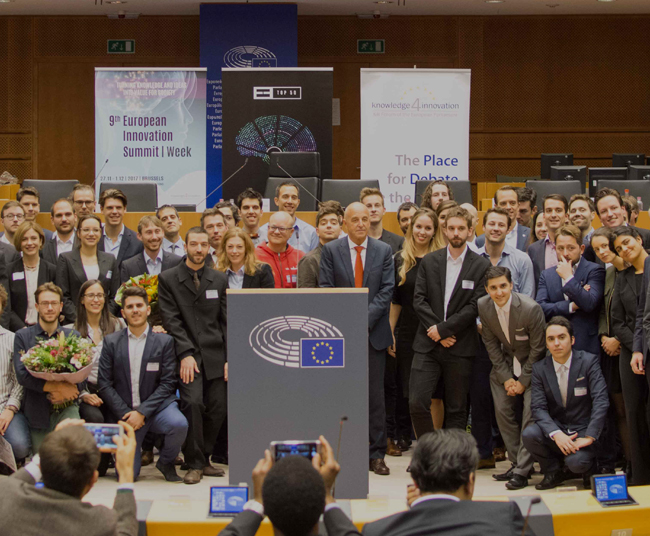 Meeting your business partner of tomorrow
While the proximity of universities, incubators, start-ups, investors and corporates is of great value, the access to business partners, financial resources, knowledge and new markets don`t know geographical boundaries.

The EUtop50 Founders and Tech Festival brings together innovation actors and support from across Europe, building a true European market for innovation and innovators.
With innovation leaders joining from across Europe, the EUtop50 Founders and Tech Festival is the most important start-up gathering in the heart of Europe: Future Innovation Leaders, Technology Developers, Entrepreneurs, Corporate Venture Organisations, Incubators/Accelerators and Policy Makers will discuss the broad range of opportunities the EU, national and regional organisations are offering in terms of innovation financing, mentoring, available knowledge, management of Intellectual Property and much more.
Our partners get the highest visibility, they can showcase their innovations and engage in or organise workshops. Eutop50 Partners are invited to the High-Level Partner Dinner celebrating the 10th Anniversary of the European Innovation Summit in the European Parliament.
What you Get
TechTalk Speaker
Ensure your featured place on stage with Young Innovation Leaders, Investors, Start-ups and Policy Makers.
TechTalks have a focus on sectors and technology areas such as Digital Transformation / Industry 4.0., Materials / Chemicals for sustainability, Climate change mitigation, Healthcare, Clean Energy, Urban Mobility.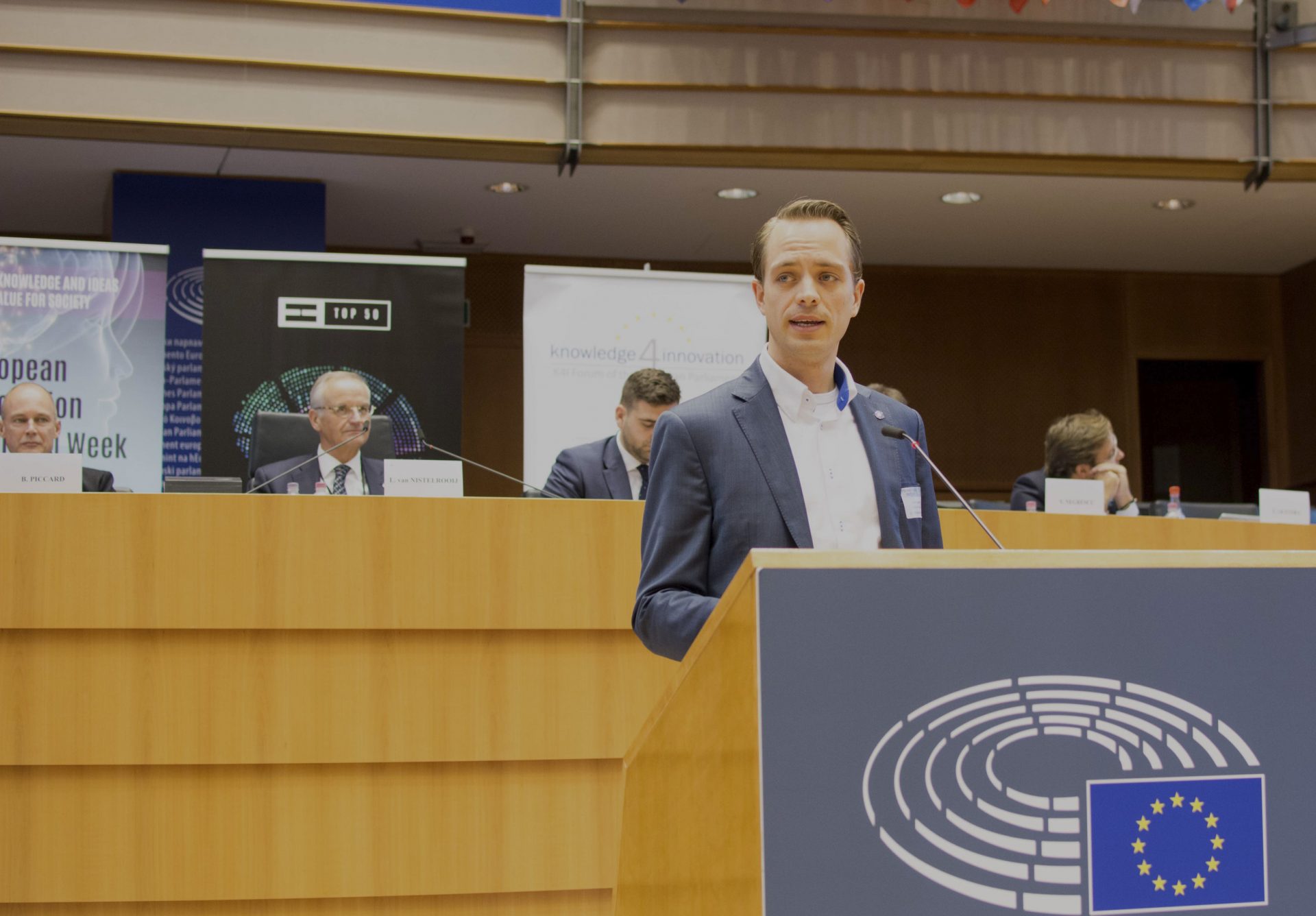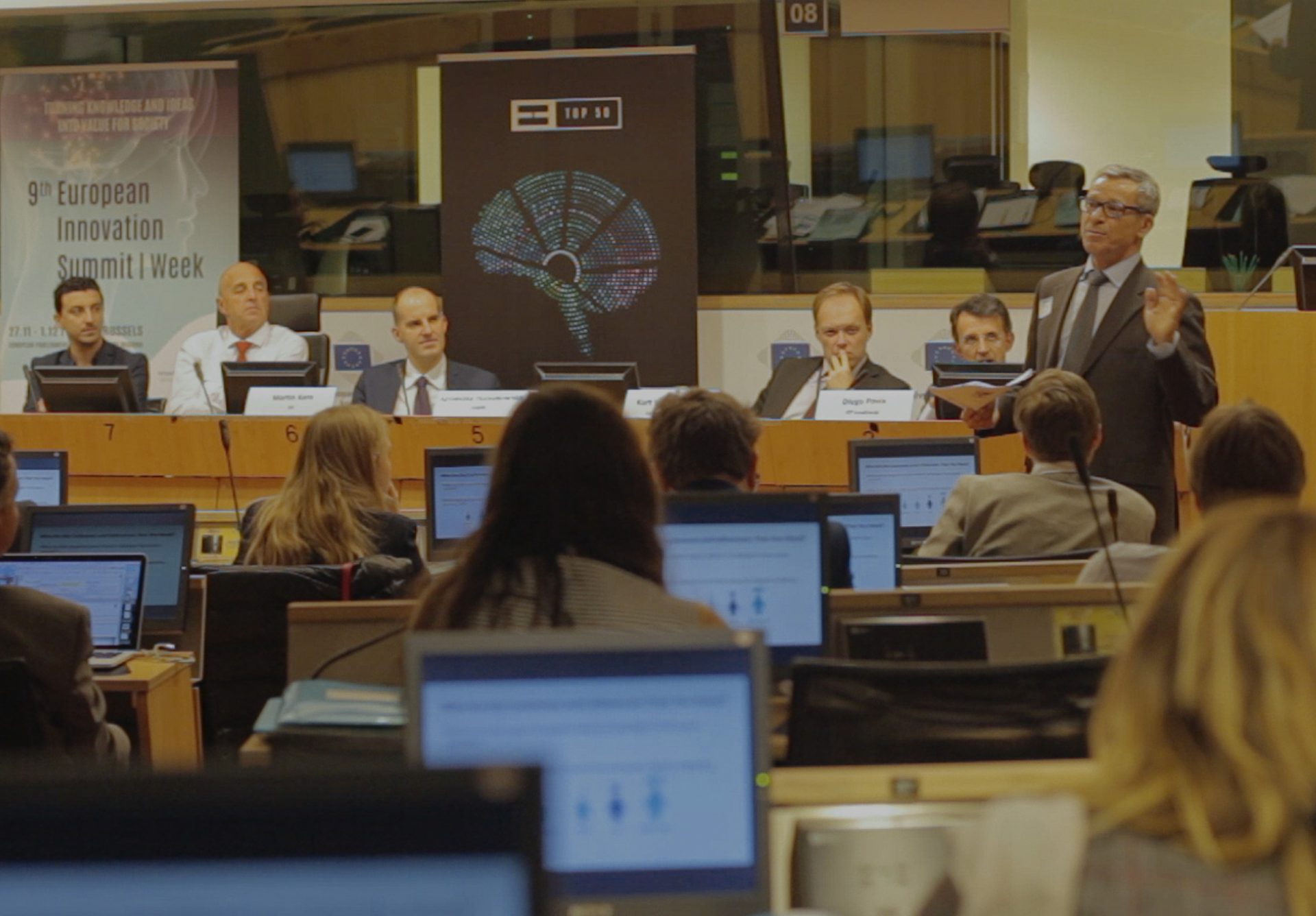 Tutorials
Starting and growing a business is all but trivial.
While innovation financing is crucial, issues such as IP, internationalization, talented people and much more are relevant.
Our experts, practitioners, and investors will explain why some businesses fail and others succeed.
Networking
Online communication strategies are a crucial factor for any organisation.
The EUtop50 networking opportunities however lead in the short-term to more business results. Simply try it out!
Booth (Exhibition)
We make sure that our start-ups and Partners get the best out of the EUtop50 Showcase.
We help with set-up and design while making sure that the exhibition area is the place to be.